Here's a recap of Truck and Fleet Conference 2019 for you
Here's a recap of Truck and Fleet Conference 2019 for you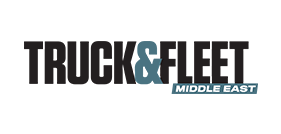 Organized by CPI Media, Truck and Fleet Conference, took place on December 5th, 2019, shed light on key issues in the commercial vehicles, logistics, and transportation sectors, bringing the best global and regional practices, solutions and equipment to delegates through presentations and panel discussions.
With live on-stage interviews – including an inspirational keynote interview with Samer Choucair, one of the pioneers behind the region's first sustainable transporter, ION. The Transporters Roundtable will explore best practices in the region and how to expand businesses. There was also a look to the future with the OEM panel, technology insights, and vehicle finance and training.
The speakers were coming from the most active areas of the Truck industry in the region and introduced the audience to the concepts of embedded telematics in fleets, how this data is used in the region, and what the areas of potential improvements are
Location Solutions was in given the spot in the telematics and the technology segment and therefore was invited as an expert. Ms. Volha Smirnova, our Brand and Development Manager, spoke about the role of telematics in the GCC truck industry, the strategic initiatives for 2030 and 2050, and how the concept of driverless-ness is shaping the way we operate today. She mentioned the role of new technologies, such as LPWAN, and 5G, which will definitely change the speed with which we move today, and will help us get into places where we never existed before. Volha stressed the importance of collaborative platforms, which are used as M2M GATEWAYS to merge the data from several telematics platforms, and how the products of LS can be part of such ecosystems.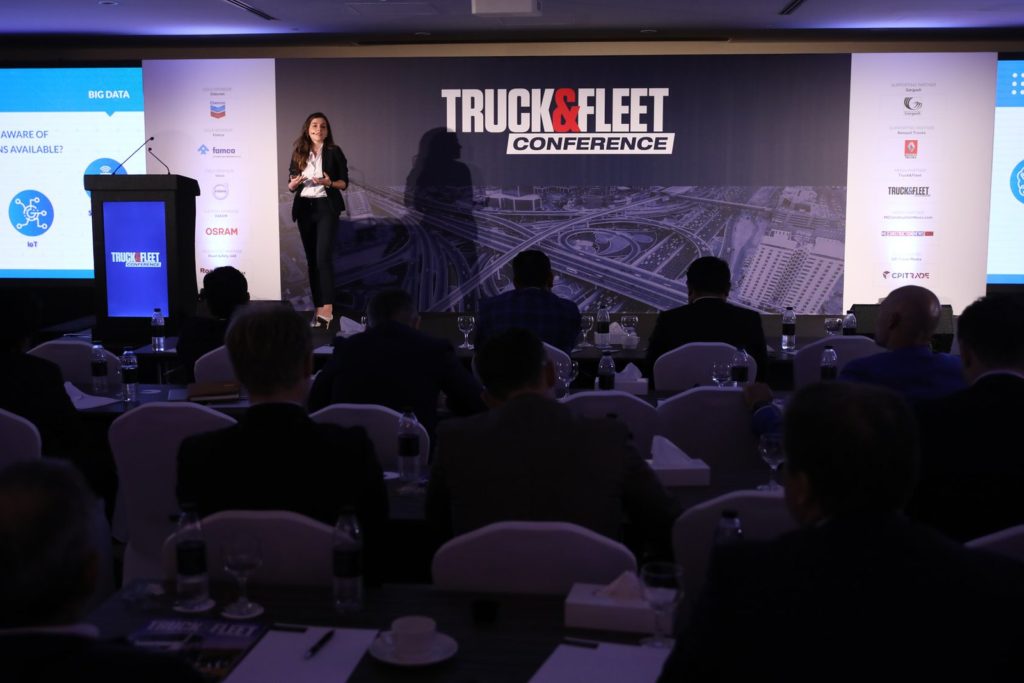 Afterwhich, our Content Specialist, Ms. Alaa Al Habach, introduced an interesting subject, pertaining to how IoT, AI, and other advanced technologies are viewed nowadays and introduced in various sectors of fleet management. She emphasized the gap between the proposition (telematics systems) and the demand and suggested that a way of bridging the gap lays in case studies and enhancing the way information is presented in the region and therefore the literacy in the region. She offered several techniques she used at Location Solutions to advertise products through "experiences" rather than just devices, and a better representation of real stories, based on the usage of telematics. 
After the conclusion of the event, some of the best trucks ever-made including the new Actros, the Ford F-Max, Scania's New Truck Generation (NTG), Volvo's FH 460, and more were on display for delegates to see and even test drive.
The experience was educational and eye-opening as the experts that took the platform shared over 25 years of accumulated experiences. We thank CPI Media for having us and we're looking forward for more of these events to come!