Connect Your City
Products
Connect Your City
Connect Your City platform engages a range of technologies and data systems aimed to help cities make better decisions to improve their efficiency, security, traffic, water supply networks and waste management, among others.
Our smart city platform provides an integrated capability to coordinate data, applications, and services at one or more levels across operational domains for multiple stakeholders. Diverse sets of platform technologies enable the smart city.
Our Smart City Platform is ready to scale and has flexible pricing modules that would fit any business and pocket.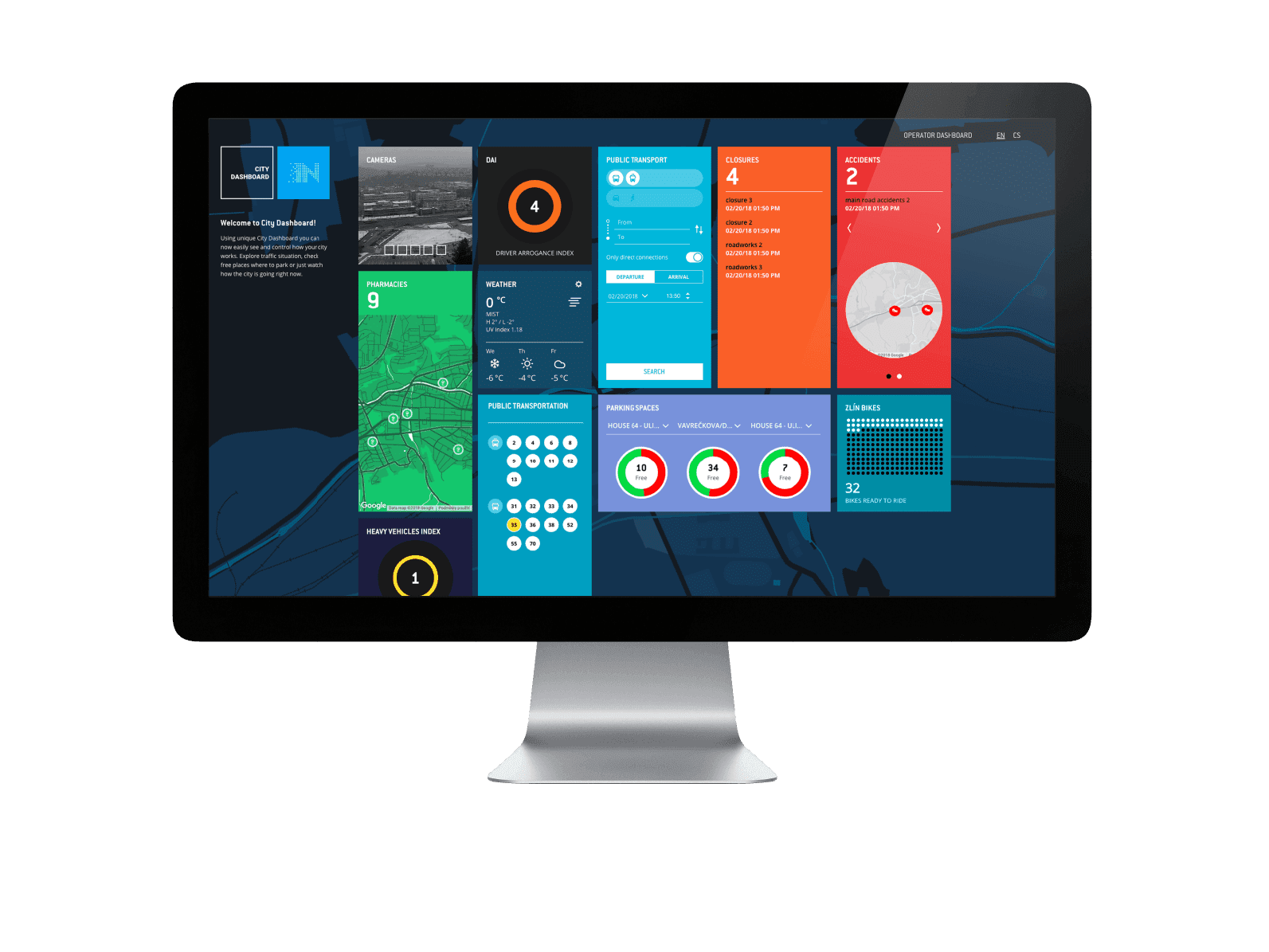 Weight-in-Motion
The innovative approach to saving the roads from damage
Our integrated weight in motion systems is a state of the art technology for the high-speed weigh-in-motion system. It complies and exceeds the GCC standard criteria for traffic enforcement and data collection.
The system is able to weight a vehicle while in motion automatically and continuously in real-time. Therefore, provides accurate vehicle weight information to enforcement station for effective and efficient enforcement implementation.
The system was developed by having accuracy, reliability, comprehensive, user-friendly and integrate-ability as its core element.
Products
Pressure-in-Motion
The new best practice for truck tyre and load management
The pressure-in-motion by Location Solutions is an integrated system that tackles various elements related to truck pressure.
Tyre pressure and temperature :
keeping tabs on tyre pressures in large commercial fleets can be complex, but the risks of not doing so are high. Our drive-over tyre pressure monitoring system requires no mechanical devices on the vehicle or wheels, and we provide instant alerts and support. Any vehicle can drive over our system at any time, ensuring simple, effortless, highly effective tyre management. Our tyre temperature monitor identifies overheated tyres by comparing tyre temperatures on the same axle, giving fleet managers insight into potential problems
Truck weight :
For logistics operators, our accredited weigh-in-motion system ensures vans and trucks don't leave the depot with overloaded axles or excessive overall weight.
Tread depth :
For cars and vans, we use sophisticated imaging and algorithms to measure tyre tread depth all around the circumference of each wheel.