COVID pushes supply chain innovation in the GCC
COVID pushes supply chain innovation in the GCC
Introduction
CRYO has been manufacturing gases in the UAE for years, their deliveries of gas cylinders in bulkers and tankers have always been a safety and urgency priority. 
The company transports their products to malls, shops, hospitals, and many other facilities rounding up to 750+ delivery spots! 
The Cause:
Transportation of high-value gases requires stringent requirements and compliance criteria to be followed; storage and safety conditions of cylinders need to be handled with extra care. In the event of a car crash, a sudden serve, a hard brake, or a tire burst the vehicle could topple with its cargo of industrial gases on the roads. That is why remote management of fleets is a must and a more automated approach to monitoring the transportation conditions of these materials must be utilized. 
Moreover,like any business, CRYO were looking at optimization factors to reduce the costs of their operations, minimize the fuel consumption and achieve the greater level of their fleet automation remotely. 
Along with that – driving behaviour was to be improved to achieve better performance, and customer satisfaction was to be enhanced. 
The Solution: 
The Location Solutions' team provided CRYO with Dor2Dor application to allocate orders to appropriate vehicles while ensuring the customer delivery timings are respected. Delivery conditions are essential too, since transportation of gases needs to comply with safety standards, impeccable driving must be monitored and ensured at all times and with adequate applications and devices.
Dor2Dor system provides communication with the clients of CRYO – be that a mall or a hospital – regarding the delivery timings of cylinders and bulkers a day prior to ensure deliveries are done at their customers' convenience. 
Driver Mobile Application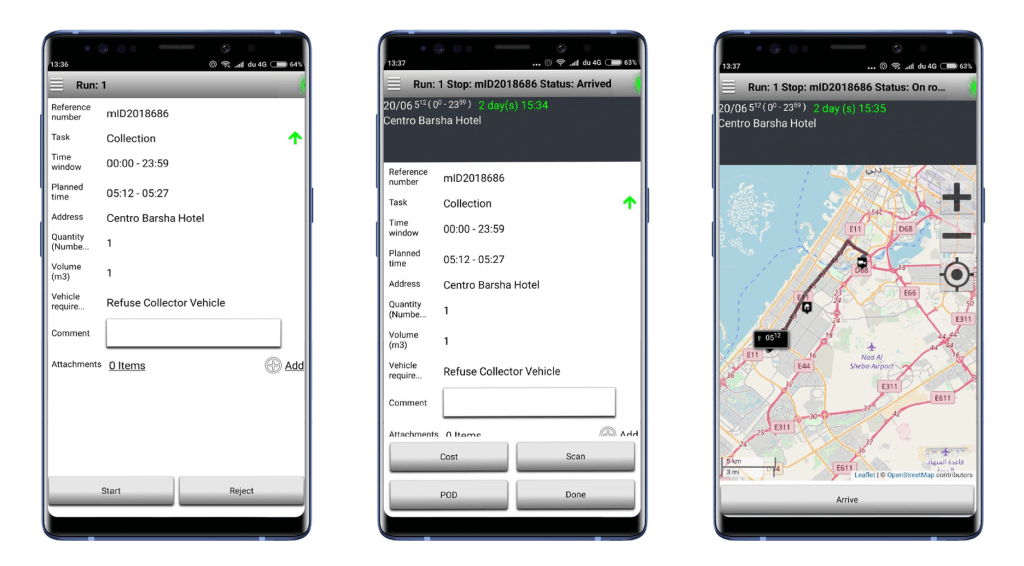 The system also plans out routes for each vehicle with multiple delivery points, saving time, steering away from traffic, and ensuring punctuality. 
The Dor2Dor system has helped CRYO identify the locations of their new customers via the driver's mobile app which helped the operators to create the customer geofence automatically without any manual creation. This has helped them build their customer database with all the necessary information at their fingertips.
Some System Capabilities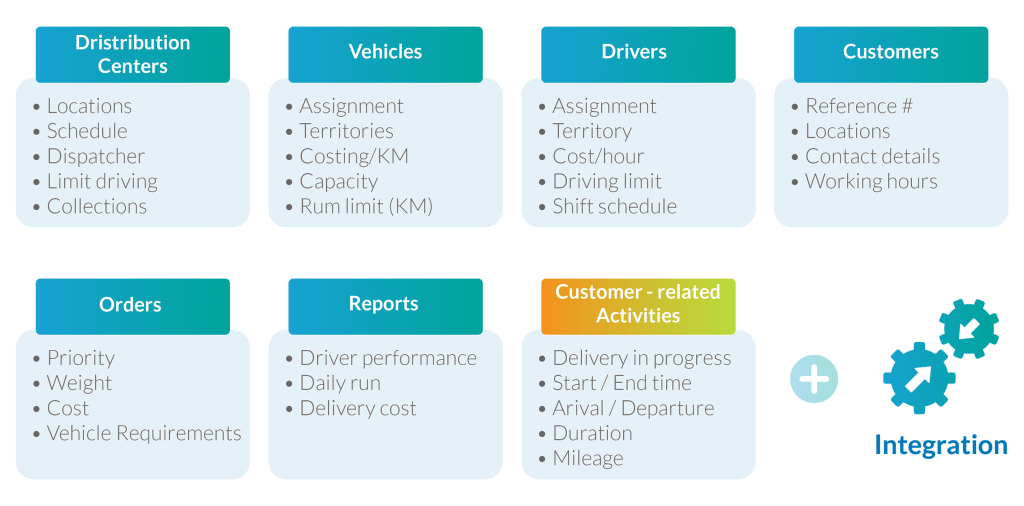 Additionally, Dor2Dor has given the full visibility of CRYO drivers' working hours, ensuring the staff are reaching the customers at their allocated timings.
Any deviations to the route were recorded in the system and reports generated  to identify the challenges in their daily operations – this way eliminating unnecessary diversions and assuring the only allocated sites are visited.
On top of all the benefits, the tracking component has provided CRYO with the driver behavior, vehicle abuses, and fuel consumption. Thus, ensuring the fleet is well-maintained.