Testimonials
Testimonials
What our Clients Say


Rami Huneidi
Group Head of Procurement, GylfCryo
With a fleet of over 200 road tankers traveling across GCC borders as well as domestic logistics trucks, it has become increasingly difficult to manage the fleet and maintain our service level without the help of a powerful tool offered by Location Solutions. LS provides the tools to gather accurate data on detailed trip information which enabled us to develop an in-depth analysis and improve efficiency.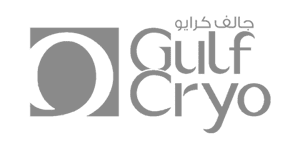 Martin Roberts
Transport Manager, Momentum Logistics
Drivers' comfort will lead to enhanced productivity and safety on the road. Prioritizing the drivers' convenience also reduces the risk of abuse and misuse. At Momentum Logistics we believe in technology and the power of automation. We are happy to be helped by Location Solutions in finding the right platform to resolve our fleet and driver management challenges.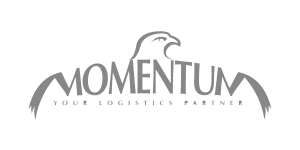 Alberto Bianconi
General Manager of Arabian Transportation Co., part of Sharbatly Group
We have been a family of merchants for decades and devoted to supplying excellent quality products to the Middle East markets, strengthened by a solid logistics structure and modern cold stores that guarantee success.
Later on, we started facing the issue of supplying our products due to the temperature and weight variation in the trucks and then Location Solutions introduced their temperature control and weight sensor products into our business. This has put an end to some of the burning problems, and we're very happy with the improvements we're experiencing.
We would strongly recommend Location Solutions, as we are delighted with the client support and service they are providing!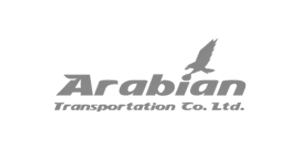 Hassan Salman
Group Plant Manager, Arabian Construction Company WLL
We've been in the construction business for almost 50 years, drastically increasing our fleet size along the way and trying to factor in technologies able to help us manage it. As a wise business, we wanted to reduce fuel overheads and improve equipment tracking for our fleet. Working together with Location Solutions on a pilot project helped us in finding the right system. Not only did they assist us with the implementation, but they also guided us on how to get the best out of it. Their consultative approach was important, and brought our fleet management operations to a completely new level.
We are now reaping the benefits of our cooperation, and are so pleased with the support LS is providing.



C. Vidyasankar
Finance Manager - Logistics, Al Seer Trading Agencies
As one of the major FMCG trading and distribution companies in the UAE and Oman, our fleet size was growing rapidly and we needed a smart, easy to deploy, and reliable solution that would help us to audit the drivers' daily tasks, keep track of vehicles' locations, and most importantly limit abuse and reduce transportation risks. Location Solutions provided us with what we really required. With their fleet tracking and monitoring system, we now have control over our fleet movements. We have been with Location Solutions for the past 2 years. We are satisfied with the after-sales support and the regular enhancements to the system.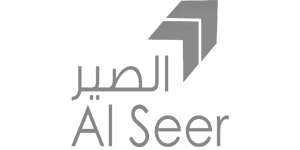 Mohammed Wahbi Suleiman
General Manager, SAJCO
We are focused on delivering the road construction of various facilities and fuel reservoirs. Managing construction equipment in the growing business was never an easy task. That's when we thought of implementing the GPS tracking solutions for our fleet, Readymix, and machinery equipment. After careful calibration of units and very professional installation of Location Solutions' GPS tracking systems, we can now easily monitor the entire fleet from one place. As a side benefit – safety and efficiency parameters have improved a lot! We would happily recommend Location Solutions to any business facing the same challenges!


Marius Anton
Regional operations manager, Hertz
The face of the GCC is changing rapidly, and those who adopt technologies in their businesses will be far more successful than those who don't. We worked extensively with Emrill to ensure we are providing a solution that really meets all the challenges that arise when working with a company of that size. By offering innovative technologies, we are confident we will be able to identify further efficiencies and ensure the transition over to us managing Emrill's fleet is seamless and without interruption.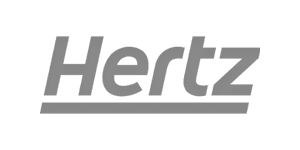 Kamel Abdullah
IT Director, NAFFCO
"Passion to Protect" is a way of life for NAFFCO and keeping everyone safe and their property secure is our business. In order to ensure this, our business data needs to be managed well. We're offering a wide range of world-class fire fighting equipment, all of which needed a universal solution equally good for all! Location Solutions have been helping us with their fleet management solution for years and the service we receive from them was extraordinary.
Implementing Location Solutions fleet tracking solutions has led to a reduction in idling and an increase in fleet efficiency, which all means safety and trust from the clients and operators in the fields!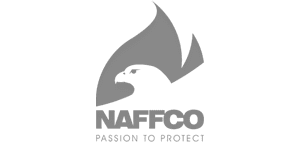 Saqlain Malik
Operations Manager, Avis Emirates Transport by Luxury Cars(L.L.C)
At Al Otaiba General Transport with a large fleet of buses, we wanted to reduce fuel, salik and over all mileage of the fleet due to misuse of the fleet. Location Solutions helped us by implementing the system and Guided us as to how we can geo-fence and track the vehicles movements along with driving behavior. We have seen considerable savings and are pleased with their continual support and look forward for more developments for continuous cost optimization and growth.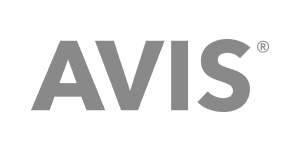 Tim Senior
General Manager, RMB Global Readymix Concrete Industries LLC
For almost 20 years our Company's operations were based on traditional supply techniques. With the implementation of Location Solutions GPS software and fuel monitoring system we now study in detail each of the 100,000+ deliveries which our Company supplies per year to our valued customers.RMB Readymix now uses the platform throughout various departments on a daily basis to ease and simplify our operational activities. Major cost savings have been achieved by reducing the vehicle idling time and from avoiding deviations off route.
Thank you Location Solutions for your efforts and your willingness to adapt to cater for your customer's requirements.
We look forward to working with you in the years to come.