Location Solutions is now OPAL approved in Oman
Location Solutions is now OPAL approved in Oman
Allowing operations to grow under LS safely and consistently
Location Solutions was acknowledged and approved by OPAL as a provider of in-vehicle monitoring solutions (IVMS) and will continue to provide devices and platforms to regulate and record fleet operations in the country.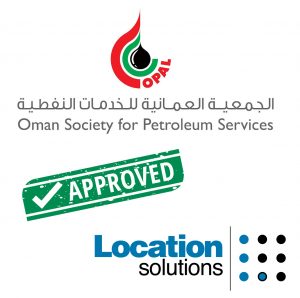 The idea behind the Oman Society for Petroleum Services (OPAL) was conceived in 1998 for the purpose of building and adhering to an ambitious set of standards for fair and safe industry growth in Oman. The non-profit organization consists of over 400 companies as members from the Oil and Gas sector – ranging from contractors, producers, operators, and suppliers in all sizes. 
OPAL's goal is to build an internationally competitive industry while optimizing all resources in Oman's Petroleum industry which makes way for companies like Location Solutions. The organization has a strict and high-end set of requirements and measures which companies must abide by in order to gain the necessary approval, after which only do companies in Oman operate with OPAL approval.
As providers of solutions aimed at all kinds of fleets' (including fleets in the Oil and Gas sector's) optimization, OPAL allows us to push our services and experiences forward to our clients in Oman with confidence and trust.