Intersec: Three days of gathering cutting edge technologies from around the world in Dubai
Intersec: Three days of gathering cutting edge technologies from around the world in Dubai
Hundreds of innovative technologies were gathered in Dubai during the past three days to showcase the advancement in automation and machinery around the world and to highlight areas for possible growth in the region in almost every industry.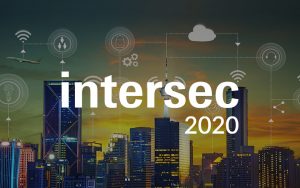 Big companies were featured like NAFFCO, which was able to secure much of the fire and safety halls putting on display the collective genius behind wholesome products. NAFFCO's debut included an eye-catching DJ robot that had the crowd dancing with him. NAFFCO's Fire Fighting Trucks, the talk of the crowd, were on display for everyone to be fully immersed in the experience. The trucks are not only elegant and distinct in design, but their functionality exceeds all average metrics of regular fire fighting trucks.
Companies like ISS showcased state of the art security solutions – like their Under Vehicle Surveillance Solution which is already being used in some of the most prominent high-security spots in the region. The solution comprises of a highly compact camera device that is easily installed in the ground, alongside protectors and lights. It relieves the need for a guard with a portable scanning device at entrance gates and rather allows the driver to proceed while monitored, saving time and allowing room for higher security.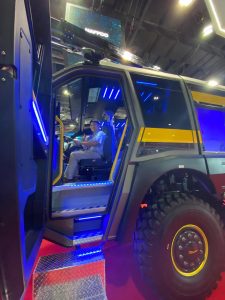 Another company that was available at the event was Streamax, our partner. The team was able to showcase their school bus solutions in an informative and easy to understand manner through their life-like installations of the real deal projects. 
Hikvision was also available in the exhibition with innovative surveillance technologies which include Face Recognition Access Control Terminal – aimed to identify an individual's face once only and then proceed to keep track of that person's activity in the monitored area/property for as long as they stay there. 
Dubai Civil Defense was there as well with an impressively comprehensive fire truck that is served in its entirety with telematics devices, keeping all its metrics in check and ready-to-go at any possible time. From fuel tank, to water tank, to capacity, the truck is capable of much more than just putting fires out. 
The exhibition opened the visitor's mind towards the possibilities in a high-tech future in various sectors and the way it can serve their ambitious goals for the region. It also shed light on the importance of automated fleet management systems and the value they add to operations. Location Solutions is proud to be a part of such a rapidly growing technological environment and is looking forward towards the prospective reality in it.