Location Solutions Takes Part In Dubai Police Security Camera Show Middle East 2019
Location Solutions Takes Part In Dubai Police Security Camera Show Middle East 2019
Location Solutions has participated in the Dubai Police Security Camera Show 2019, which was held at the Dubai Police Officers Club from 15 – 19 September.
The expo addressed the challenges of national security in a range of domains, including transportation, logistics, in-house surveillance system and enterprise systems.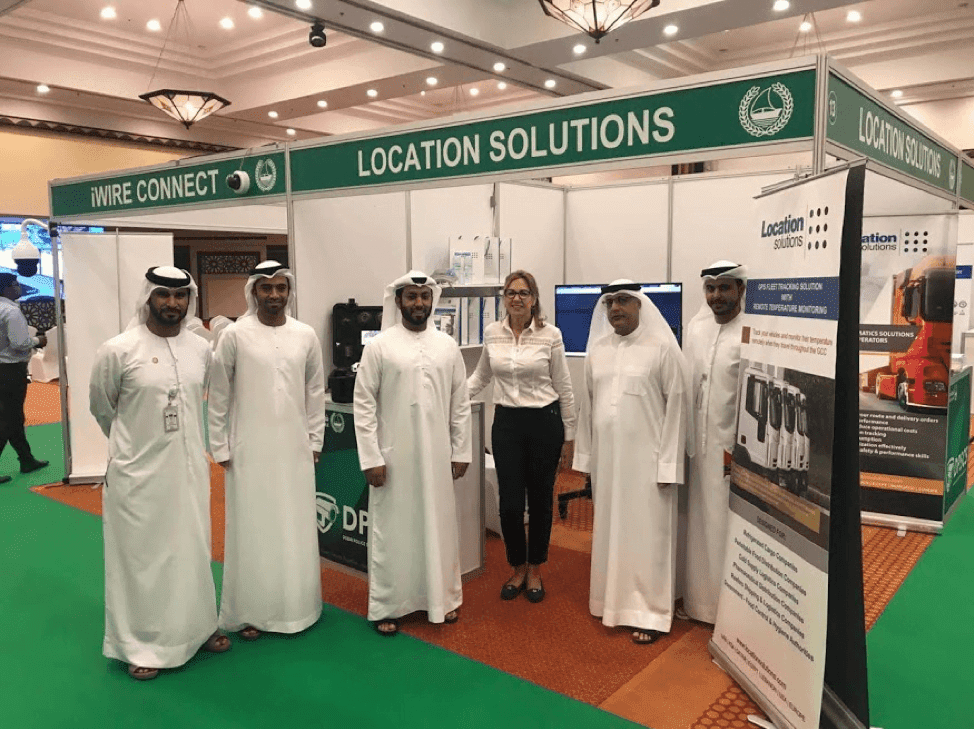 Dubai, being the largest and most populous city in the United Arab Emirates, is not only famous for its level of innovation but also for its tight security enforced by Dubai Police and the Ministries.
Since the format of the event was a closed show, aimed at Police and the Local governments – another 18 market players were invited to showcase their best solutions aimed at automation and security.
The security products that were showcased during the expo were in transportation, surveillance system, home, and industrial automation, and were in line with the Global initiative to make Dubai a safer and a more secure place to live and run various businesses.
Location Solutions had 2 security applications on display during the expo,
ADAS ( Advanced Driver Assistance Systems)
system in transportation and Cargo Security transponder locks for cargo transportation and trailer management.
ADAS is one of the fastest-growing technologies in automotive electronics, with steadily increasing rates of adoption of industry-wide quality standards.
ADAS is the electronic system that aids the driver and the vehicle operator while driving, the system is intended to increase vehicle and road safety. In a nutshell, such an automated approach is proven to reduce road fatalities, by minimizing human error.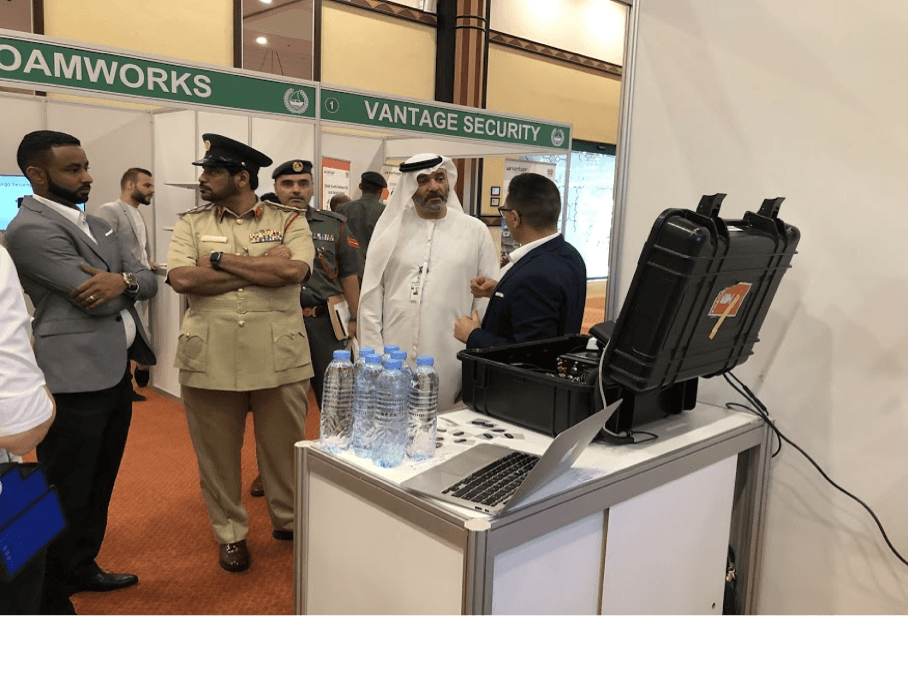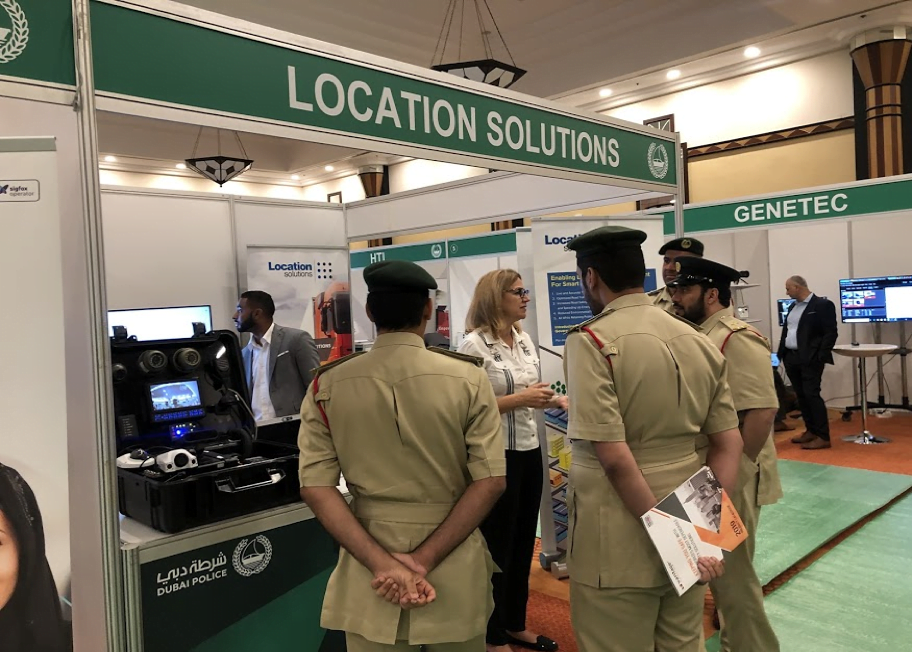 Cargo security transponder ( locks) aim to protect merchandise from theft, but they also secure containers against incoming materials. The lock allows us to work with cash in transit and other sensitive goods and make sure the cargo is not breached in transportation.
The booth of Location Solutions was one of the most visited by the Dubai Police and the Ministries. Our representatives were excited to talk about the product, that they were able to keep the visitors engaged with the latest technologies on display.
Location Solutions enjoyed the Expo and will be happy to collaborate with Dubai Police to spread these technologies.