Betting on technology in 2020: implementing a new video-based driver and asset safety systems.
Betting on technology in 2020: implementing a new video-based driver and asset safety systems.
Location Solutions breaking boundaries yet again with the latest technologies by implementing new video-based safety systems to monitor drivers and environments around their assets. Image capture in fleet management is also used to generate random snapshots as per operators' request or at a certain time. 
Location Solutions builds wholesome experiences integrating certain products to achieve ultimate satisfaction and best return on investments for clients. Image/video capture solutions are requested by fleet owners regularly for purposes that include safekeeping of assets, quality assurance and due vigilance. Henceforth, Location Solutions has collected a portfolio of cases that revolve around cameras, most noteworthy are MDVR and Snapshot units. 
LS presented its MDVR solution to "Aqua Pod" the worlds first sustainable floating markets, a product developed by "AADS" which hosts different business activities and brands such as Salt Bay "float – through"  kitchen followed by Carrefour "float-through" supermarket which will soon be followed by different brands and activities, the floating retail concept which caters to beach and sea goers in the city was launched in 2017 and have joined hands with LS in 2019 to enhance the assets monitorization. These installed monitoring units streamed live directly to the management team or shared footage whenever requested.

Among other usage cases, these cameras allow us to detect the volume of cargo, presence of the operator in a vehicle/boat to determine its loaded or empty status, or any other parameters. When drivers are dispatched to pick up the merchandise, they can be assured it is ready, and data captured by the cams allows to establish what percent of additional capacity is remaining, and how much more produce can be sent to the boat. 
The other kind mentioned – the snapshot camera – is capable of snapping a single image at any point in time upon request or on a scheduled basis each day. This method was adopted by Hertz whose methodology includes monitoring uniform, timely attendance, and driver behavior management by sending an image at exactly 7 AM every morning – accompanied by the ability to transmit the images any time else. The pictures taken by this camera are transmitted through by GSM to the management team in the form of reports.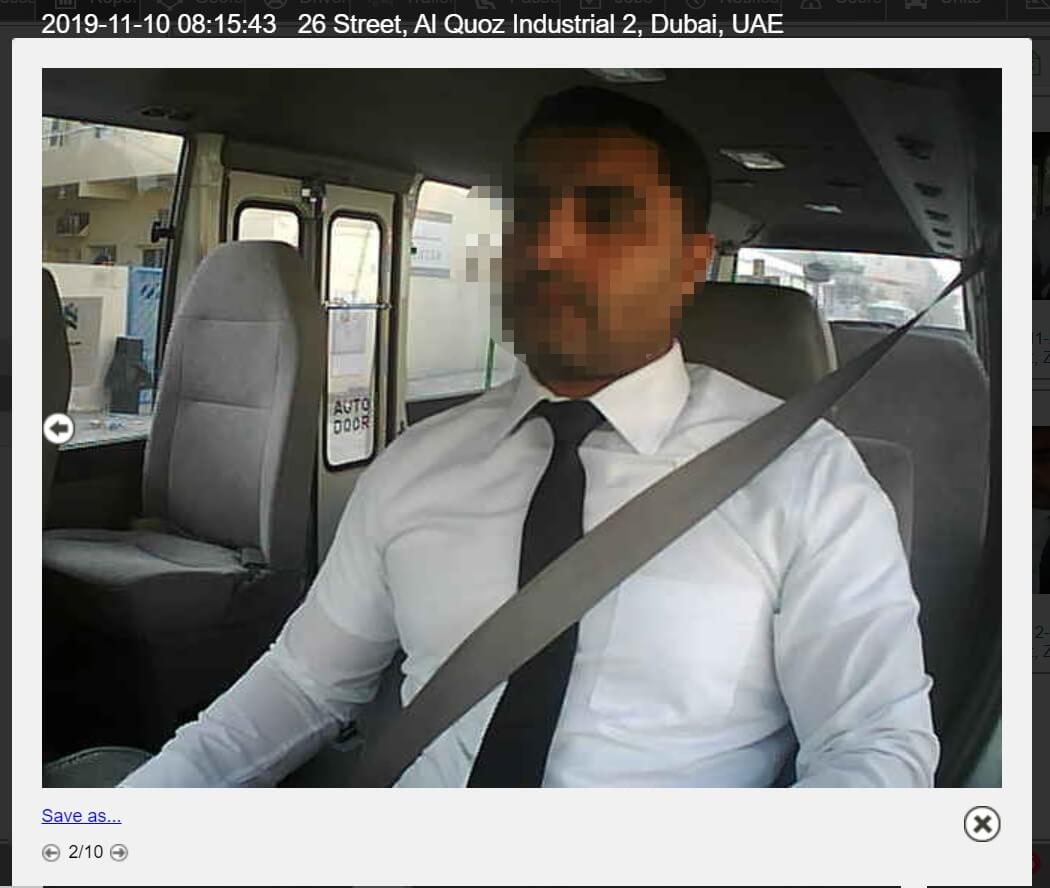 It is a known fact that Hertz UAE is focused on optimizations in areas, and is striving towards continuous improvements in every facet of their business. This image-based driver management system is already showing promising results in operational processes in place. 
The stand-alone camera is quite compact and does not take much space on the dashboard or the chosen corner.
Quality assurance and safety are the key objectives behind these devices, and our long-standing clients' who've been utilizing these gadgets actively prove it.